One of the greatest aspects of being a homeowner is knowing that the more value you add to your home, the more you'll make when you sell your home. Or, put simply, you need to spend money to make money.
For the average American, owning a home means that your house is your most valuable asset. As a general rule, homes increase in value over time, which means that their ever-increasing monetary value plus the money you pour into paying the mortgage results in a significant amount of home equity.
Perhaps you have decided to sell your home but would like to add value through improvements or remodeling before putting it on the market. If you have little cash, but plenty of equity in your home, a HELOC or home equity line of credit may be the best tool to use. Use this helpful guide to get to know all the ways you can use home equity lines of credit to your advantage in selling your home.
What is a HELOC?
A HELOC is a tool that allows you to borrow against the equity you've built in your home. It's a good idea to add the maximum value to your home before listing it on the real estate market, and a HELOC may be the best way for you to do so. Although the amount available to borrow against your equity will depend on your individual credit situation, it is possible to borrow up to 85 percent of your home's appraised value minus the balance on your mortgage. Determine this calculation simply by using this handy HELOC calculator by NerdWallet.
Put simply, a HELOC is used somewhat like a credit card, with a limit determined by your lender. In turn, you will pay back any borrowed amount with interest. Keep in mind that your home itself is being used as collateral (more on that later) in this agreement. Usually, a checkbook or a credit card is issued when you are approved for a HELOC. The lender for your HELOC will determine a draw period, which typically lasts up to 10 years. Once this predetermined amount of time has ended, the repayment period begins. At this point, both principal and interest on the amount you have borrowed will need to be repaid. Keep in mind that you will not be able to make any additional draws during this period.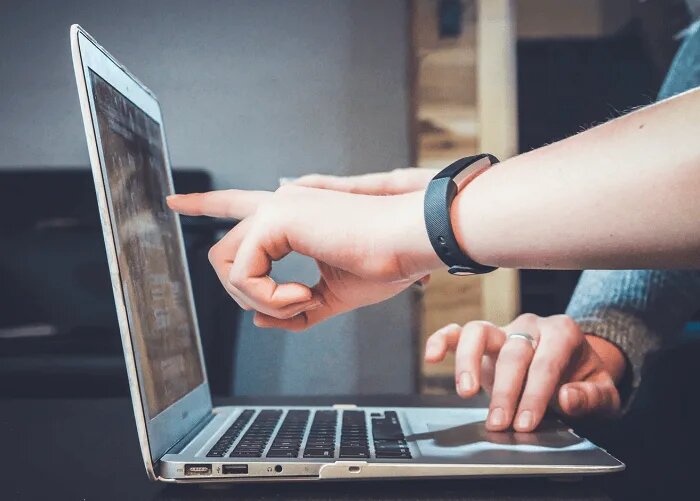 Pros of a HELOC
As you should when entering into any kind of debt agreement, it's imperative to consider all the potential rewards and possible risks at hand. Let's explore all of the positive aspects of using a credit line when selling your home.
First, it's likely the improvements you make to your home will be tax-deductible. In 2017, tax laws determined that if the funds are used to renovate your home — whether it's buying, building, or substantially improving — the interest may be deducted up to the amount of $750,000. On another positive note, HELOCs typically carry low-interest rates since their primary purpose is to allow homeowners to improve the value of their homes.
The most important reason for using a HELOC when selling your home is the return on investment or ROI. Using a credit line to make strategic improvements to your home will not only help your home sell more quickly but will also help your home sell for more money than if you had not made the improvements. A HELOC is an excellent option for those looking to maximize their home's value on the market.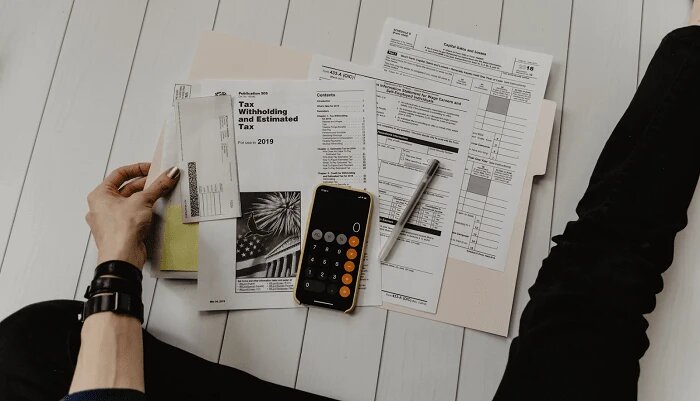 Cons of HELOC
Let's now review the risker aspects of using this type of credit line. First, keep in mind that it is important to constantly weigh the amount you are spending with the anticipated return. Overspending will result in unwieldy principal and interest when it comes time to repay. Next, keep in mind that most HELOCs are variable-rate loans. This means that although you may begin with a tolerable interest rate, that rate may increase over time. Some hidden costs may not be apparent, such as annual fees to keep the line of credit open, closing costs up to 5% of your loan cost, application fees, appraisal fees, attorney fees, and recording fees.
Finally, it is critical to know that in taking out a HELOC, your home will be used as collateral. In the worst-case scenario, if you stop making payments, you could risk losing your home. However, if used wisely, a line of credit is an excellent way to reap the best value when selling your home.


Call in the Experts
Now that you are aware of all the aspects of your credit line, it's now time for the exciting part of this process. Your very best asset in determining exactly what upgrades you should make is your local real estate professional. Unfortunately, it is not uncommon for realtors to have witnessed homeowners spend money on upgrades that cannot be recouped when the home sells. A good realtor will also help you understand your home's value and the best places to spend money to maximize profit.
Another reliable expert to call is a licensed home inspector. Investing some time and money in a thorough home inspection will position you to recognize repairs and opportunities for upgrades. Doing so will also ensure your home sells for a maximum profit since you have addressed potential issues identified by pre-inspection. One more expert to consider hiring is a home stager whose sole responsibility is making your house look more attractive to all potential buyers. In conclusion, having a range of expertise will equip you well for making renovation decisions.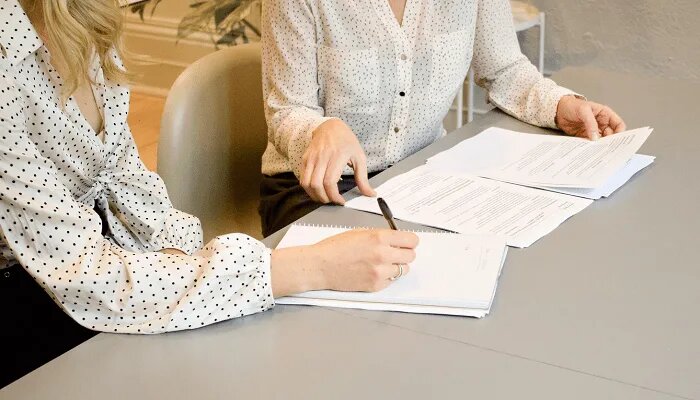 Do Your Research and Execute Your Plan
Next, spend a little time researching the areas in your home that can be improved using your line of credit. There are a limitless number of resources you can reference, like this useful Remodeling Magazine data that lists cost versus value for remodeling projects in the year 2020. A quick snapshot from their findings is that a garage door replacement yielded 94.5 percent of cost recouped, a new deck resulted in 72.1 percent of cost recouped, and a significant kitchen remodel produced 58.6 percent of cost recouped.
Another place in your home to consider updating is the exterior of your home. From exterior finish materials to landscaping, it is imperative that you place a vested interest in the curb appeal of your home. Minor bath remodels pose the best potential for ROI according to this list, with a minor kitchen remodel, landscaping, and a basement remodel not far behind. Although the aforementioned items are big-ticket items to tackle with your HELOC, be sure to consider more minor upgrades like replacing cabinet hardware, trimming trees, replacing faceplates and wall switches, and upgrading old light fixtures. Once you have refined your list of projects within your budget to repay in a reasonable amount of time, it's time to get to work.


Obtaining a HELOC
As you move to take out a credit line against your home, it is essential to consider several factors. For example, make sure to have a good handle on your current credit situation and the amount of equity you have available. Although it may seem practical to take out a HELOC with your existing mortgage lender, compile a list of estimates from other lenders like credit unions, online banks, community banks, and national banks. As we previously mentioned, take the time to understand each variable interest rate, associated fees, and the lender's minimum requirement for HELOCs.
Once you find the best deal, the trusted lender you select will guide you through the application process. Remember that you'll need specific documentation, like income/employment information, bank statements, monthly debt payments, and more. Also, be sure to carefully review the disclosure documents from your lender and ensure that the fine print for the HELOC meets your expectations. Lastly, there will be a closing where the final paperwork is signed and your credit line is activated.
After digesting all this information and deciding that a HELOC is right for you as you prepare to sell your home, you can begin to dream of ways to upgrade your home. By knowing exactly where to invest your dollars in maximizing resale, you will be well on your way to success. To get started, hire a premier real estate agent who will point you in the right direction. As the foremost real estate agent in Silicon Valley, Marcie Soderquist will help you put the best foot forward in determining exactly how to use lines of credit to maximize your home's resale value. Book an appointment today.