It's impossible to deny that simultaneously buying and selling a home is one of the most anxiety-inducing events homeowners encounter. However, by preparing yourself with useful knowledge and tricks of the trade, you can make this undertaking as seamless as possible. After all, whether you're upgrading to a larger home or downsizing to a home that fits your changing needs, having the know-how to navigate this process will benefit everyone involved.
1. Selecting an Agent
No matter how skilled you may be at negotiating the real estate market, the best first step is to select a real estate agent who understands your needs. In a Forbes article entitled "14 Tips for Choosing the Right Real Estate Agent For Your Property Search or Sale," experts recommend ensuring that your real estate agent represents passion and honesty, recognizes your values, and understands you and your circumstances. A trusted real estate agent will be able to match you with a lender that is able to gauge your debt-to-income ratio and determine exactly how much house you can afford.
Take the time to interview different agents to find the right fit, and don't be afraid to ask the hard questions, like how many homes the agent has sold in the last year. Your realtor will play a critical role in guiding you to the appropriate listing price for your home, which will ensure that the sale will yield enough money to carry forward into your new home purchase. Having the right real estate pro at your disposal is the best way to streamline the intricate balance of strategy, negotiation, and timing during this potentially complex process.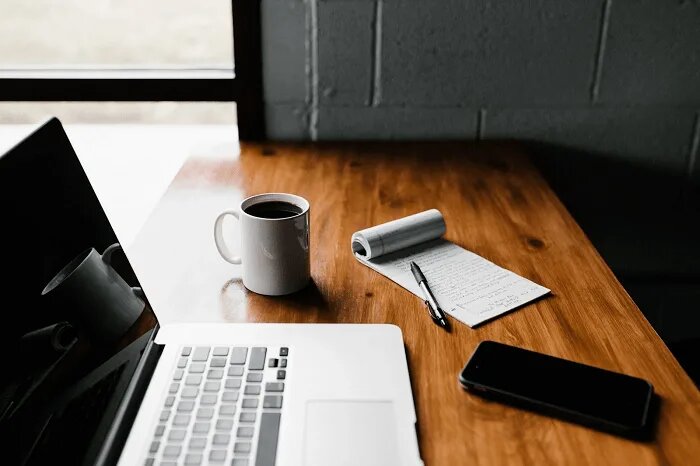 2. Determining Your Market
Next, it is imperative that you research your current real estate market's climate to decide whether you are dealing with a buyer's market, a seller's market, or some of both. Zillow has a helpful guide, "Determining the Local Housing Market: Buyers or Sellers Market," that can help determine exactly what you are experiencing in your area.
In short, a buyer's market occurs when there are more homes for sale than there are buyers. This sparks an advantage for buyers, in this case, giving them more room to negotiate prices down.
Conversely, a seller's market occurs when more buyers are looking to purchase a home than there are available homes. In many cases, this set of circumstances can lead to an incredibly competitive environment with multiple offers placed on any given home, sometimes well above the asking price.
Speaking with your dependable real estate professional is a great way to ascertain your current market's temperament. Other strong indicators are the number of homes on the market, the length of time it takes for an average home to sell, and the recent sales of homes similar to yours in relation to size, number of bedrooms and bathrooms, and square footage. Having a solid grasp of the home market is essential for success in simultaneously buying and selling homes.


3. Making Preliminary Decisions
It's a good idea to consider a number of factors early on in the buying and selling process. The first consideration is deciding exactly how much house you can afford. Thankfully, there are many helpful online tools, like NerdWallet's "How Much House Can I Afford?" where you can input all of your financial data to provide a realistic picture of your financial situation. This will help determine numerous factors, such as whether or not you'd be able to afford both mortgages at once, the number of assets at your disposal to use as a down payment, and whether or not it's wise to purchase a home first or sell first (more on that later). It is also critical to know how much equity you have in your current home so that you have a full understanding of your financials.
Another important decision you'll need to make is determining the timeline on which you're hoping to buy and sell your homes. Ideally, you will be able to sell your existing home and purchase your new home on the same day, as detailed in OVM Financial's helpful guide "Simultaneous Closing--Tips for Buying and Selling Homes on the Same Day." However, there is a chance that circumstances won't align in this way. Acknowledging all possible timelines for the buying and selling your homes is imperative for approaching the buying and selling process. In short, these early decisions seem basic, but they will be the driving force of the successful purchase and sale of your homes.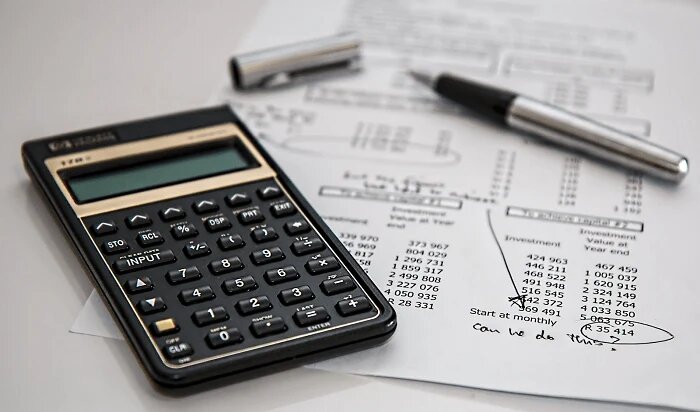 4. Deciding Whether to Buy or Sell First
One of the most paramount choices to consider is whether you will first sell your home before you find a house to purchase or whether you plan to find your dream home first and sell your existing home later. Thankfully, Zillow provides a handbook on this very subject: "Which Comes First: Selling Your Home or Buying a New One?"
In short, selling your home first is the best choice for those hoping to minimize risk because you will know exactly how much money you'll net from the sale and subsequently apply it to your new home. However, the downside to this scenario is that once you are under contract, the clock will begin ticking towards the closing date. You will have to move out by this date, which can result in tricky logistics. If this approach appeals to you, it's best to plan for a "gap period" in which you find another temporary living arrangement and storage for the contents of your house.
The alternative method is to purchase your home first and then scramble to sell your home afterward. The obvious disadvantage to this is that, unlike the other plan, you won't be able to use the netted income from your existing home's sale to help pay for the new one. To avoid this scenario, many homeowners submit offers that are contingent on the sale of their existing home. The downside is that this can yield an adverse result on the off chance that their existing home doesn't sell in the agreed-upon timeframe. However, in the next section, you will find some helpful solutions for negotiating this scenario.
In conclusion, the decision of whether to first purchase or sell your home is essential in setting the tone of your transition.


5. Understanding Your Options
As we previously mentioned, you have several ways to negotiate this process by minimizing risk. First, a "bridge loan" is a short-term loan, typically six months to a year-long, that allows you to use the equity in your current home as a down payment for your new home. Similarly, you can use a HELOC. If your home sells before you have a new home lined up, another viable option is to seek a rent-back contingency in which you can essentially rent your home from its new owners for 30 to 60 days after closing.
Yet another helpful tip is to take care to avoid contingencies, if possible. In competitive markets, a contingent offer is considered substantially weaker than an all-cash bid. By avoiding using a contingent offer, you will offset your risk of being "bumped" by a non-contingent offer. Knowing your options when it comes to this process will prove beneficial as you make decisions.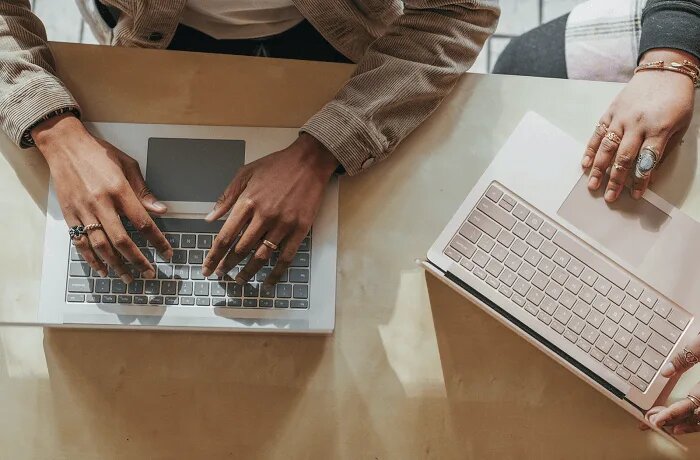 6. Avoiding Common Mistakes
Although this process can be stressful even at the best of times, there are a handful of things to avoid to simplify the process. First, be proactive about prepping your home for sale. Hire an inspector, paint the walls, and stage each room to avoid getting in a pinch if you're rushed to list your home. Another mistake to avoid during this process is buying too much home. Obtaining your pre-approval status through your lender will enable you to adhere to a reasonable budget for your new home.
Yet another frequent error is utilizing two different real estate agents. As we previously mentioned, your real estate agent is your very best asset during this process. Streamline the process by hiring the same agent to handle both the buying and selling of your homes. The buying and selling process can be simplified by avoiding these small oversights.
In conclusion, scrutinizing all of the aforementioned factors will be crucial in juggling the simultaneous buying and selling of your homes. Above all, hiring the right real estate agent to help you maneuver through this intricate process is paramount to your success.
If you are looking to buy or sell a home in the greater Silicon Valley area, look no further than Marcie Soderquist to be your trusted local real estate expert. With over 25 years of experience in the greater San Jose area, Marcie will be an unrivaled asset as you look to land your dream home. For more information on San Jose luxury real estate and Silicon Valley homes for sale, contact Marcie today.