With summer quickly approaching, the San Francisco Bay and Silicon Valley housing markets are hotter than ever. With nearly two-thirds of homes selling above asking price, there is no better time for those pondering the idea of selling their home to jump headfirst into the market.
Although there is a dominant seller's market at this time, it is imperative for those looking to sell to carefully prepare their home for the market by accomplishing a simple set of tasks. Spending selective time, energy, and money on the front end is sure to pay off big when your home sells. Let's take a look at important steps not to miss when preparing your home for listing.
Make Repairs
It is likely that in the time you've spent living in your home, typical wear and tear has started to appear over time. Although it is easy to ignore these issues as a homeowner, it is critical to address these items when preparing your home for sale. Potential buyers are deterred by a home riddled with issues, so it is prudent to attack these items on the front end as you gear up for the selling process.
First, the kitchen and master bathrooms are two of the most important selling points of a home. Ensure that cabinets and drawers are clean and operate smoothly. This is also an ideal time to replace or upgrade cabinet knobs and pulls. Because these rooms are prone to water damage, make sure that all faucets are free of leaks. You'll also want to make sure that drains are clear and unclogged.
It is important not to overlook some general interior items to repair before listing. Take the time to repair any damaged drywall or nail holes. If the walls of your home have seen better days, then know that painting the interior of your home is one of the most cost-effective ways to give your home a facelift. With your floors, you may choose to rent a steam cleaner for your carpets and carefully inspect tile or laminate flooring to ensure there are no scratches or dents. This is also the perfect time to hire an inspector or personally examine your furnace, air conditioner, smoke detectors, water heater, and electrical panel to ensure that everything is in proper working order.
Once important repairs have been made to the interior of your home, take a look at repairs that should be addressed on the exterior of your home. Take a look at all exterior doors of the home, including the garage door, to verify that they are in proper working order. Repair dents and scratches, and ensure that weatherstripping is working properly. Inspect your roof to make sure that it is clear of dirt and algae and ensure there are no damaged or missing shingles. Finally, inspect gutters and downspouts to verify that water is draining properly away from the home and foundation.


Declutter & Depersonalize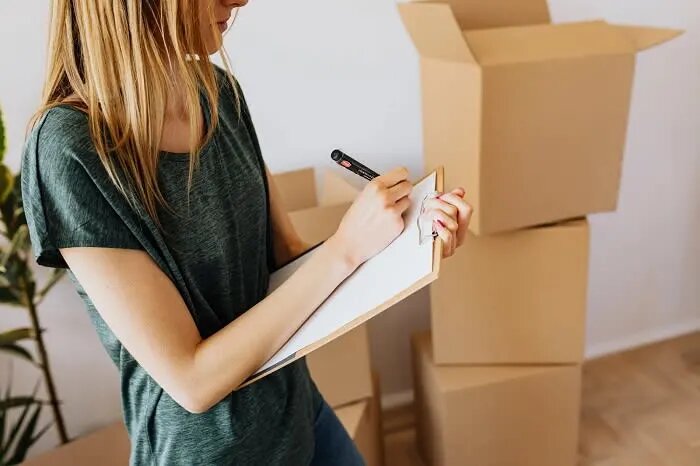 Now that the necessary repairs have been made, remove clutter and personal touches that are specific to your family. While this sounds drastic, the idea is to strike a balance between your home looking lived-in and comfortable, but you'll also want it to be viewed as a blank slate for potential buyers to envision themselves in. Here are a few ways to make this process as simple as possible:
Work to disassociate from the home. Although this house has likely been meaningful to your family for a significant period of time, preparing the home for sale means it will serve you well to take a step back and view the home objectively. The selling process is easier if you sever any emotional ties to the house so that you can best prepare it for sale.

Identify areas of the home that have collected clutter. Although items you have kept around may have sentimental value, this is the time to purge or store them for future use. By clearing bookshelves, closets, drawers, and kitchen countertops of unnecessary clutter, you are creating a clean, impersonal environment that is ideal for buyers to admire.

Depersonalize your home by removing any personal items that are unique to your family. This may include family photos, mementos, and even furniture that are sentimental to your family. Removing the features of your home that make it seem like it still belongs to your family is sure to aid in the sale of your home.
Deep Clean & Boost Curb Appeal
With all unnecessary items now removed from the home, it is time to make your home sparkling clean. Realistically speaking, requests for a showing can happen mere minutes before potential buyers arrive. Because of this, it's important to deep clean your home and maintain this level of cleanliness throughout the selling process. Here are a few areas not to miss when preparing your home for sale:
The interior of your home obviously deserves a thorough cleaning, including areas that are often missed during standard daily or weekly cleanings. Carefully remove dust that has collected on cabinet tops, ceiling fan blades, and beneath furniture. Scrub baseboards to ensure that they are squeaky clean and devoid of scuffs and dust. Floors should not only be vacuumed daily during the showing process but waxed for maximum appeal. Also, make your kitchen and bathrooms spotless, and stock them with fresh guest towels.

Be sure not to miss certain exterior areas of your home that should be thoroughly cleaned, as well. Clear cobwebs from your entry and ensure that your front door hardware gleams. It may also be a good idea to thoroughly clean your mailbox. Pressure wash your siding, roof, and deck to get rid of dirt and algae that distract from the appeal of your home.

Put some thought into boosting the curb appeal of your home. Spruce up the entry of your home by adding a fresh coat of paint to your front door and a trendy wreath. Give your landscaping some love by trimming bushes and adding some charming potted plants. Repair or replace damaged trim or siding. Also, be sure to inspect your sidewalks and driveway to repair any unsightly cracks.
Hire Professionals & Develop a Strategy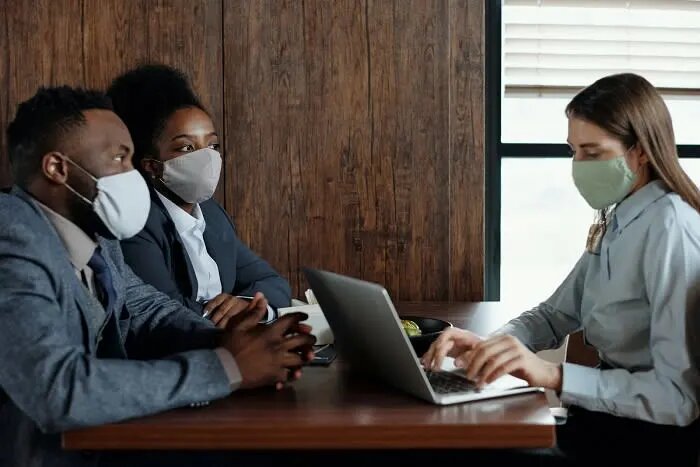 As you are near the end of the listing process, don't forget to hire professionals that are invaluable to the selling process. A team of professionals can not only help you put your best foot forward in selling your home but also help you navigate the complex real estate market. In the end, you'll save time, money, and peace of mind with a support group by your side the whole time.
The first professional to hire is a trusted, local realtor that is familiar with the quirks of your local real estate market. This agent is your best possible asset in the selling process, as they can guide you to making decisions about where to best focus your energy as you prepare your home for sale. Your selected real estate agent has a working knowledge of comparable homes, or "comps," average days on market (DOM), and how to determine the best sale price for your home.
Hiring an agent also assists you in deciding on a strategy for selling your home. In a seller's market, it is common to attract many buyers and create a bidding war as a result. Alternatively, you can work with your agent to sell your home off-market, which ensures the speedy sale of your home to a single motivated buyer.
Lastly, your agent can recommend an excellent home stager to help you prepare your home for sale. According to Realtor.com, staged homes sell at a shocking 88% faster rate than non-staged homes and for an impressive selling price of 20% more. Your chosen home stager can help you identify the rooms in your home that are most likely to impress buyers and provide you with ways to maximize the appeal of these rooms.
As you are gearing up to list your home on the Bay Area market, it is imperative to avoid skipping any of the above steps. Checking all these boxes not only sets you on the path to success in selling your home quickly—it also helps you get the best price. Equipped with the knowledge that the Bay Area is a white-hot seller's market, are you ready to begin preparing your home for sale?
If so, then look no further than Marcie Soderquist as your Silicon Valley real estate and San Francisco Bay Area real estate resource. With nearly a quarter of a century of experience under her belt, Marcie takes the time to understand each client's desires, concerns, and needs during the selling process. Contact her today.