As you prepare to put your home on the market, having the space professionally staged is one of the best things you can do. When prospective buyers tour your home, you'll want to make sure it looks its very best! You can certainly clean your home from top to bottom — and you should — but to really take your house to the next level, staging is crucial. Here are some of the top reasons why you should have your home professionally staged.


Helps Sell Your Home Faster
Staging your home is a great way to significantly move the process along. You've likely devoted years to decorating and arranging items in your home to your own tastes and specifications, but odds are your own personal style won't mesh with every prospective buyer who comes to look at the property. Professional home stagers bring years of experience to the table — they know exactly what buyers want to see when they're looking for a home! They will be up on the current trends and know how to keep all of the furniture and decor looking simple yet elegant.
This is an area where you'll want to consult with your real estate agent. They too have lots of experience with selling homes and will be able to advise you on whether staging your home is a good idea. They may even be able to advise on which homes could use the most staging! The kitchen is typically the most important room in the home for potential buyers, so you may want to concentrate your efforts there. Maybe you have a sparse living room or one that's too crowded; a professional stager may want to rearrange pieces to make the room look more inviting. Once your home looks fabulous, it'll likely do much better — and move much faster — when you put it on the market!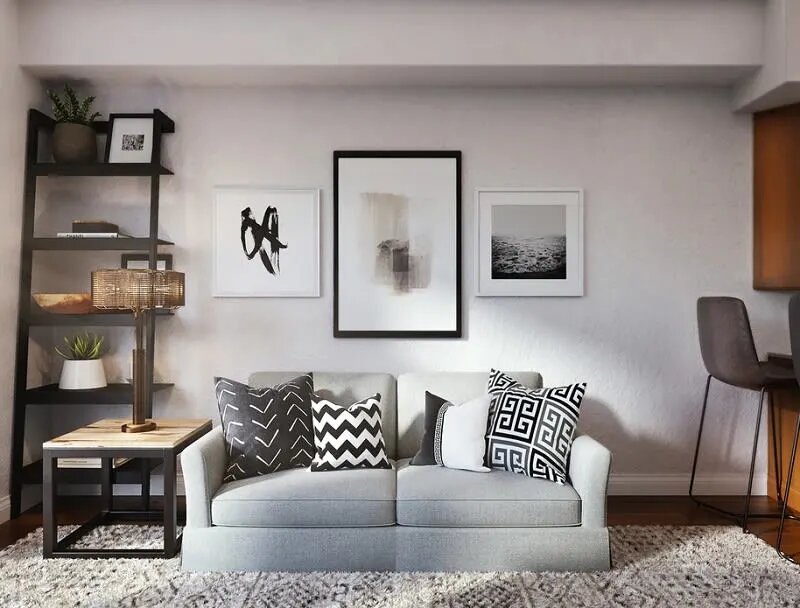 Increases Buyers' Emotional Connection to the Space
If the real estate market in your area is showing no signs of cooling down, you still definitely want to have your home staged — you'll just be increasing your home's desirability! In a seller's market, where there are lots of interested buyers actively pursuing listed homes, you're likely to get a lot of interest in your home. Buyers need to move more quickly in this situation, making faster decisions than they would normally, and home staging is a great way to get potential buyers to fall in love with your home.
Set a great first impression by increasing your home's curb appeal — you can do this by keeping the lawn impeccably mowed, weeding and cleaning any walkways, and keeping the patio neat, organized, and aesthetically pleasing. You may even consider hiring a lawn maintenance service or gardeners to really make your home's exterior look beautiful. This will attract plenty of interested buyers, even if it's simply by catching someone's eye as they drive or walk down the street.
Concentrate most of your staging efforts and budget on liveable spaces where the family tends to gather, such as the living room, dining room, and kitchen. Your home stager will likely arrange furniture to create conversational spaces, with sofas and armchairs facing each other. Windows should be opened wide to let lots of natural light flood in, and rooms should be free of clutter to let buyers easily walk through. The potential buyers will more easily form an emotional connection to the home if it's staged in an attractive way. They may imagine their kids running down the main staircase on Christmas morning or hosting a big backyard barbecue for all their friends around the gorgeous pool.


Allows Buyers to Visualize Themselves in the Space
A home stager will tell you that the most important part of the staging process is depersonalization. This is somewhat of a cardinal rule for home staging, and it's one that you can actually do yourself! Walk through every room in your home, even the bathrooms, and make sure to remove any and all personal details. This could include framed family photos, the kids' artwork on the fridge, or personal items like toothbrushes, razors, and makeup. Everything should be stored out of sight — if you can't find a good place to stash the items, you may even consider bringing them to a friend or family member's home or renting a storage unit. This way, you'll know that your items are safe while keeping your home as depersonalized as possible.
This is an important part of the staging process because it allows prospective buyers to focus on the home itself rather than wondering about its current owners. You may not necessarily want the buyers to know too much about your family as a simple facet of privacy, and you also want to help the potential buyers picture themselves living there with their own family. This can be tricky if the walls are lined with photographs of someone else's kids!
When your home is depersonalized as much as possible, the buyer will be able to mentally stage the space themselves, imagining where they'll hang their favorite artwork or where their kids will keep their toys. A professional stager can also help your home look as neutral as possible, serving as a sort of blank canvas upon which buyers can project their own vision. You might love bright neon wallpaper, but someone else might find it hard to imagine it in their own bedroom! When everything in the home looks pleasantly neutral and calming, they can picture how they would decorate it and how their own furniture would fit into the space.


Sets Your Home Apart From Others in the Area
While home staging is becoming quite popular, not everyone does it as they prepare to sell their house. This can actually put you ahead of the game! Potential buyers are likely touring multiple homes in your area, and when they see one with beautiful, elegant staging, it can really make an impact. Staging gives the impression that the home has been well cared for — after all, you've taken the time to get everything organized, arranged, and designed to show it off in its best light.
If most homes in your neighborhood have pools, play yours up by having it regularly and professionally cleaned, as well as staging the patio area to create a gorgeous backyard oasis. Potential buyers may see a lot of pools as they tour homes in the area, but if one is arranged particularly nicely, it will stand out! The same is true of impeccably staged living rooms and dining rooms. Maybe some other homes in the area have bigger breakfast nooks, but yours fits a circular table just perfectly! These small details spotlighted by home staging can really make an impression on buyers and cause them to jump at the chance to purchase your home.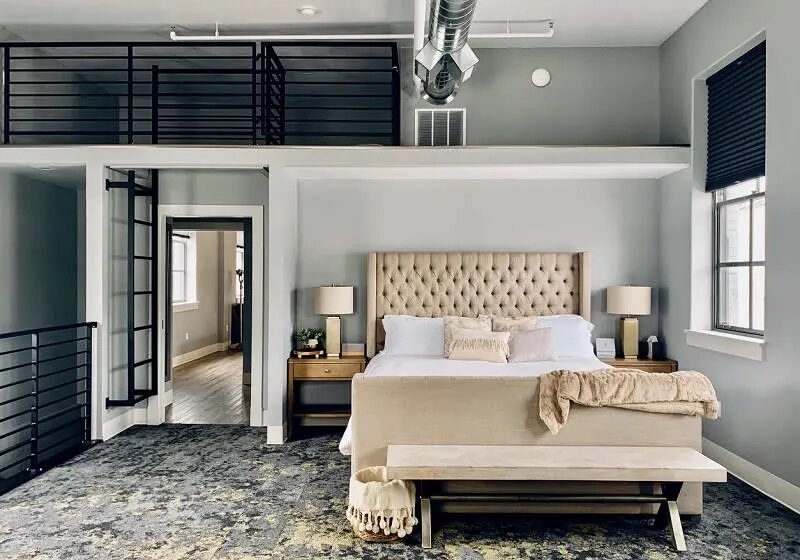 Highlights Your Home's Amazing Features
Most homes have some seriously cool features that are unique to that specific property, whether it's a built-in bookcase in the office or a rounded doorway leading into the spacious living room. Stage your home to play up these fascinating features! After a thorough dusting and cleaning, shelves can be decorated to look immaculate with small art pieces, aesthetically pleasing books, and decorative items.
There's always the possibility that your home will be on the market after you've already vacated the property. In this situation, the home stagers have quite a lot to work with! They will likely add beautiful rugs to accent your gorgeous hardwood floors, arrange couches and sofas facing the tall, wide windows, and place stunning mirrors on the walls to make the rooms feel even more spacious.


Helps to Disguise Any Flaws in Your Home
If there's an aspect of your home's design that you're not too fond of, never fear — the home stagers can help direct a prospective buyer's eye away from this flaw. The dining room might feel dark and cramped to you, but a stager will know how to incorporate natural light, or even add new light sources, to make the space feel bright and new! A small alcove on the upstairs landing that you never knew what to do with can transform into a cozy and beautiful reading nook with the help of a skilled stager.
It's always great to bring in a trained professional with a creative mindset and an eye for design — they'll likely catch something you've overlooked or be able to bring new solutions to a problem you thought was unfixable.
If you're looking to sell your West San Jose home or search for a luxury home in the West San Jose area, contact knowledgeable and personable real estate agent Marcie Soderquist today! With over 25 years of experience working with buyers and sellers in the Silicon Valley area, Marcie will be happy to help you find the luxury Los Altos or Sunnyvale home of your dreams.